Poor IT performance results in medical teams having to work harder and longer to make up for this slow route to patient resolution, creating more pressure on an already overworked industry. Ultimately, in these circumstances, the NHS is at risk of being reduced to failing applications operated by frustrated staff, resulting in ineffective treatment and more time spent on patient triage.
Clearly this is a situation that nobody wants, but it can be a vicious cycle, as alongside these lingering IT problems, new obstacles continue to crop up and continue to challenge modern healthcare professionals. The ongoing COVID-19 pandemic is one such challenge and has put immense pressure on the NHS to adapt to rising patient admissions, overcome backlogs, and ensure its applications are working as they should to aid those who need it most.
The aftermath of the pandemic has resulted in an extensive backlog of patients and treatments. While we're not suggesting IT is a silver bullet to overcoming this, IT teams can help alleviate the pressure to some extent by making sure their networks and applications are working as quickly and smoothly as possible.
NHS applications send and receive huge amounts of data on any given day, the metadata around these transactions can be used to mine deep insights that drive better services, better patient management, and pave the way for the data-driven technology of tomorrow, such as Artificial Intelligence or Machine Learning. Developments like these could really help transform the NHS as we know it, providing its core applications are properly utilised.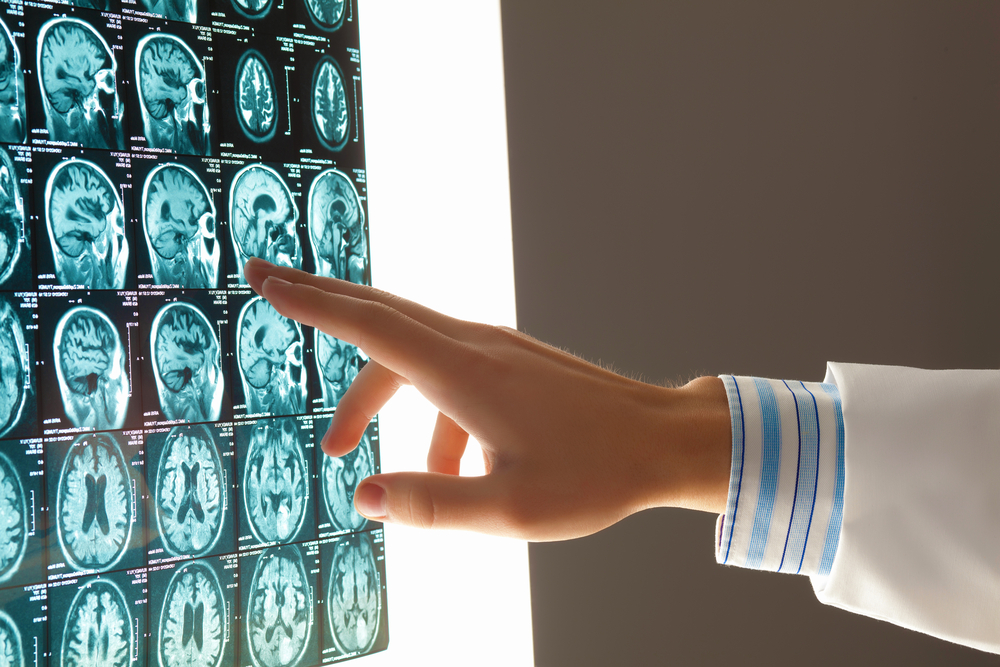 So what's the solution?
To break the cycle, NHS decision makers need to seek a better understanding of their IT, and NHS IT teams must find ways of spotting potential application problems before they have a chance to impact their medical staff. However, at the same time, IT teams also need to identify methods of freeing up their overworked and understaffed IT colleagues, allowing them to focus their efforts where they're needed most. If a health board or health trust was successful in doing this, they would quickly see considerable improvements in overcoming IT problems, which would mean less pressure on medical professionals and faster, better treatment for patients.
Sounds like a tall order though, right? How can it be achieved?
It all starts with measuring IT performance and the reliability of applications, straight from the source, right through to the end-user medical staff. It's no small task considering the plethora of applications across a hospital or medical site, but it could yield countless benefits in the long run.
Identifying the root cause of NHS application failure in three steps
Before embarking on this transformative monitoring journey, NHS IT teams must first consider what they're looking to measure. Are they trying to count the number of tickets raised, the number of failures, all of the above, or other indicators?
Here are three steps we believe NHS IT decision makers should take to best review the performance of their applications:
1. Get feedback from those who are most impacted
The best way to go about this is to identify what failures are having the biggest impact on medical staff. This, along with the monitoring of IT applications, will inform the decisions of how best to evolve from there. This approach is more valid than ever, now that more and more end-users welcome the same mobile and hybrid cloud services in their work life that they're used to in their personal life and therefore have more of an idea of how they'd like their applications and devices to behave.
By surveying the end-user directly, the NHS will tap into 'real-life' insights into its applications and the impacts they are having on staff. It can then make informed, data-driven changes to those applications.
Medical professionals are the ones suffering as a result of poor application performance, so it makes sense that they have the most insights on what can or should be done to fix the problem. After all, many of the NHS's wider goals are aligned, so decision makers know that the results of an end-user survey will help them work together with their medical staff towards a shared victory.
2. Establish end-user experience (EUE) metrics
Once the decision has been made to survey NHS end-users, those in charge need to establish a reliable set of objective metrics that will give the best insight into both the current user experience and the performance levels of their applications. EUE metrics often cover things like how medical professionals interact with the application, whether they're using it for its chosen purpose, the challenges and impediments getting in their way, and the solutions that could help overcome them.
3. Start monitoring critical applications
EUE measurement is made possible by software that enables the evaluation of an application's performance from the same perspective of those who are most reliant upon it and can be conducted in a number of ways:
Synthetic transaction monitoring,

whereby automated scripts are used to assess application performance. These scripts will act as an end-user, using the application and noting synthetic EUE metrics, such as slow loading times or errors within the application, that need to be addressed. These can take time to instrument properly but can provide a solid baseline measurement, although this process doesn't account for any local devices issues.


Real user monitoring

uses the same approach as above but uses an EUE agent install on the device of an actual staff member. This device records the same metrics as the user naturally engages with the application.


JavaScript injections

see a JavaScript code inserted into the user's browser. Just like real user monitoring above, this inserted code will track and monitor how the user engages with specific applications and pull valuable EUE metrics from the monitored exchange.


Device performance monitoring, a.k.a. DPM, similarly creates an agent that can monitor end-user's devices and track EUE metrics on a range of application interactions from there.
Opting for one of the above will allow precise tracking of application performance and the experience of the medical professional end-user. This date will provide insights that would have otherwise been impossible to find. EUE measurement is a proven way of assessing the overall performance of an application and adjusting it in line with what the end-user wants from it.
Embarking on a journey to diagnose and correct poor application performance will allow an NHS IT team to get to the root cause of its IT pain, rather than temporarily treating the symptoms.
Direct visibility into these root causes will transform end-user application experiences. Suddenly, things that plagued applications, such as perceived faulty hardware or connectivity issues disguised as a fault within the application itself, can be objectively confirmed and dealt with. IT issues will no longer be left to fester and worsen, and their impact on the well-being of staff and patients alike will be significantly reduced.
After all, the success of the NHS and the well-being of its patients goes hand in hand with the capabilities of its IT infrastructure and the necessary applications that infrastructure supports. Without the right applications performing in the right way at the right time, medical professionals aren't able to effectively serve their patients. Though, as we've established, unearthing the faults in these applications, particularly from the end-user's point of view, can be a difficult task - but with today's dedicated EUE monitoring solutions, that doesn't have to be the case.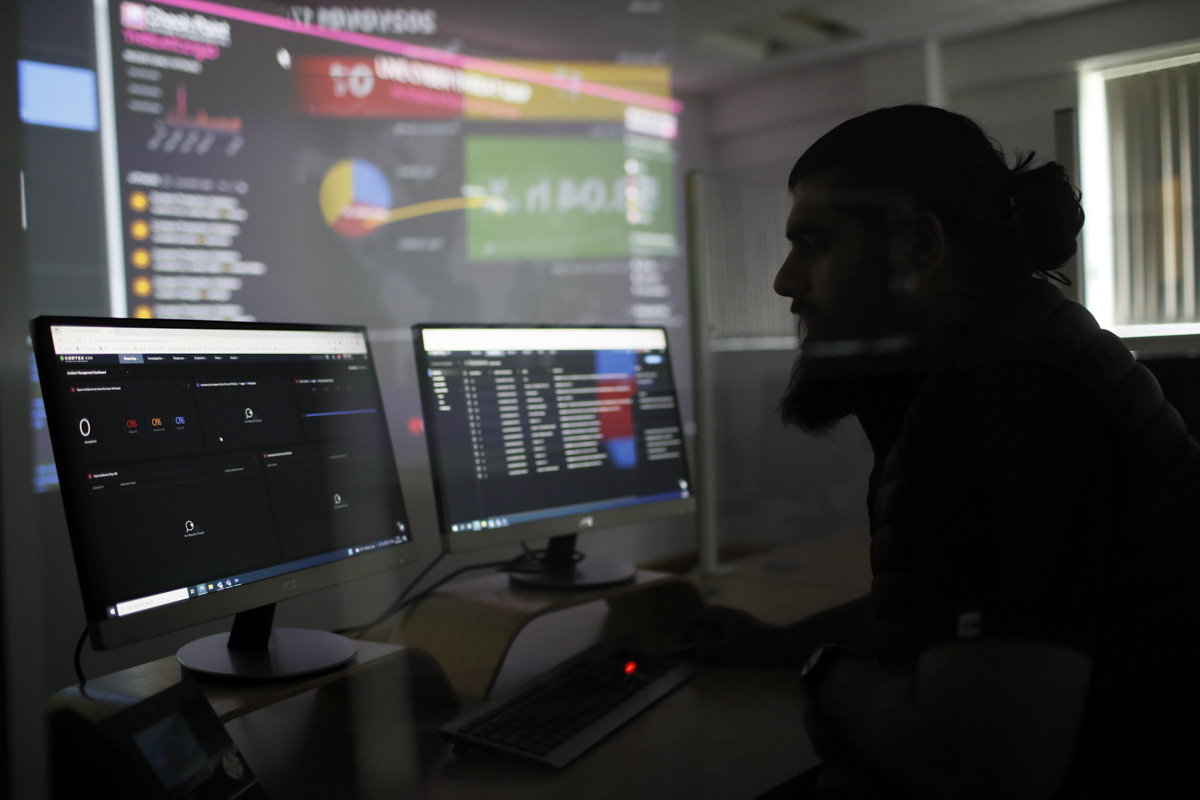 The case for Digital Experience Management
At NCL, we have worked closely with many public sector teams and departments and have shared their frustrations first-hand. We understand better than most how critical time is for public sector healthcare professionals and how frustrating their continuous IT troubles can really be.
It was through this shared understanding that we were able to create our very own Digital Experience Management (DEM) service. This service was custom built to monitor IT applications, pinpoint root causes of age-old IT pains, and free up the lives of medical professionals who, up until now, have had too little time and too many application-induced headaches.
Our DEM solution lets IT teams see the complete state of their applications and rectify end-user issues with ease and agility. For healthcare teams, this eases the burden of application management so they can stay firmly focused on patient care. And for even more support, healthcare IT teams can even hand their EUE monitoring over to our dedicated SOC team while they focus 100% of their efforts on patient-critical work.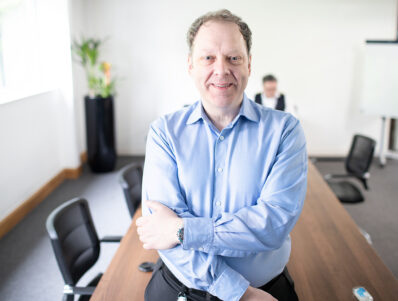 Dr Glenn Morgan
Director of Professional Services
Here to
help
We've got an
hour

for you

Ensuring the performance of NHS applications is vital to patient care but also operational efficiency. Time and money spent triaging performance issues are resources that could be used to drive strategy and innovation.

We have recently helped NHS boards tackle similar challenges and we'd be happy to provide helpful advice.

Take advantage of an hour of free consultancy to get help with your performance obsticles.

Fill out the form below and we'll be in touch shortly.
Cybersecurity in the NHS plays a huge role in our nation's health, if there's an issue, it can directly impact patient care.
Measuring IT performance from the one perspective that matters most – medical professionals
When the performance and efficiency of service delivery directly impact lives, you have to get it right.