When the performance and efficiency of service delivery directly impact lives, you have to get it right. NHS teams tasked with maintaining IT services face a number of challenges from a wide range of influences. These include social, technological, financial and that's before we even consider the impact of global pandemics.
The way patients and medical staff use technology is changing, the demands on NHS IT service delivery is always increasing, not just in scale, but also in diversity. The reliance on legacy systems to support patient care, paired with digital initiatives create a very complex environment to manage, secure and ensure service is operational.
We'll look at three of the specific service delivery challenges faced at the NHS along with some ideas of how to overcome these challenges.
Quickly, let's take a look - at what's covered:
Service delivery challenges in NHS 2022
-A complex integration of legacy technology and cloud infrastructure
-Lack of visibility into assets, processes, and usage
-Skills gap and staff shortages
5 Things that can be done to help NHS Service delivery
-Visibility into end-user experience (EUX) performance metrics
-Implement automation of repetitive tasks
-Ensure the system is up to the task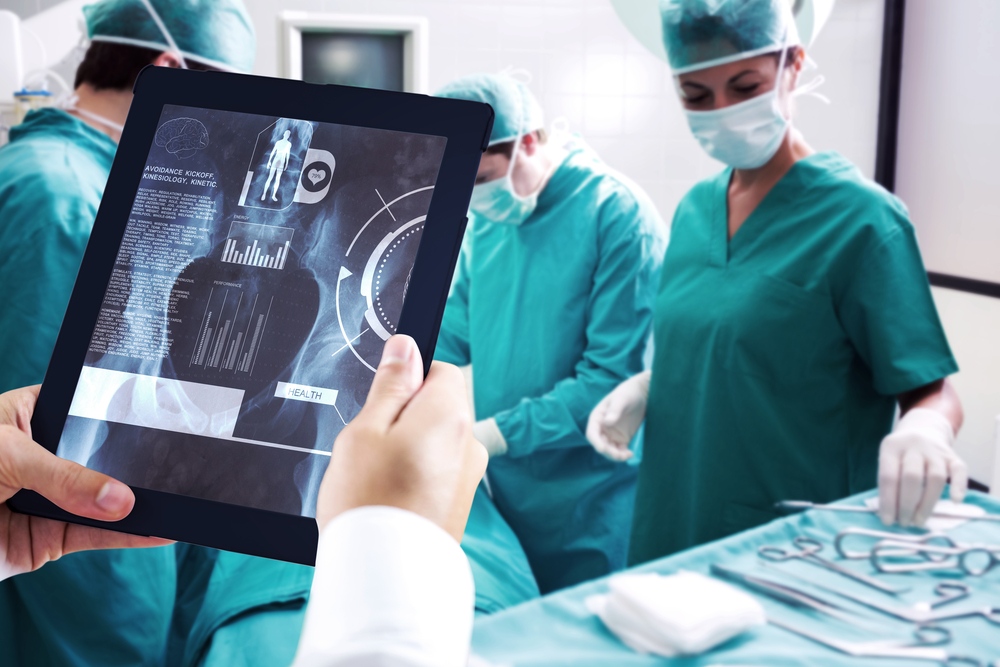 Service delivery challenges in NHS
A complex integration of legacy technology and cloud infrastructure
The perceived benefits of embracing new technologies are obvious - better patient care, improved operational efficiency, and overall better support of medical and clinical staff. However, the demand for incorporating these digital initiatives vs the available internal resource and skill set (along with the planning and development time needed to implement these solutions) is out of balance. Especially in an environment that doesn't allow for any downtime and relies on legacy equipment to carry out core operations.
From conversations we've had with customers in the NHS, this is all exacerbated by a number of factors.
The general skills gap which is shared across the UK

Skilled employees having to spend a majority of their time on manual repetitive tasks, rather than the planning and execution of more technical or strategic work
These challenges were verified by 76% of respondents in a TechValidate Survey in August 2019, and it's still very prevalent in 2022.
In addition to this, the NHS is dealing with more data, devices, applications, users and demands for faster delivery of innovative services than ever before. All while meeting service level agreements (SLAs) and trying to deliver a high quality of service.
Lack of visibility into assets, processes, and usage
One of the inherent problems of having an overly complex IT estate is the lack of visibility and how that inhibits the ability to deliver IT services effectively.
Can you identify all the assets within your organisation right now? Their health, performance and impact on the overall service delivery?
Understanding the multitude of assets in your network, how they work, their requirements, how they are used and the demand they put on the network, is critical to ensure they work as desired.
The challenge faced without visibility into these metrics is that you can't act on what you don't know. With the NHS becoming increasingly distributed and fragmented, the need to have accurate information and visibility into these systems is vital.
Why?
Root cause analysis

If an investigation is required for any reason, without visibility into these metrics Mean Time to Resolution (MTTR) is increased greatly. This often results in hours wasted, increased pressure and a delay of normal service delivery.

Proactive service delivery

Without visibility into the performance and health metrics of devices, applications and the network as a whole, service delivery will always be reactive to performance degradation or outages. Using insights from these metrics can enable a proactive approach to foresee issues and maintain effective service levels.

Reduce Risk

Standardising processes ensures consistency, reducing the potential for error. By streamlining approvals and enhancing monitoring, it will also make compliance easier. This enables tighter governance, more frequent and accurate infrastructure audits, and better security.

Enhance organisational agility

This allows you to manage change more effectively, enabling the delivery of innovative services and reducing the time to resolve issues.



Skills gap and staff shortages
Through our close work on the ground with the NHS, we have had the opportunity to discuss challenges and strategic roadmaps, share ideas and breakdown obstacles.
Two of the main challenges that emerged from those conversations were skill gaps and staff shortages. Although skill gaps aren't uncommon, in the case of the NHS, this unfortunately rubs salt into the wound and means the vicious circle driven by two of the points we've made above, is made worse.
Sharing fewer people with more refined skill sets means they will be dragged from pillar to post, putting out fires and in the process - burning themselves out.
The result? - Increased pressure on NHS IT teams as staff are less efficient/effective due to burnout. Problems are exasperated due to mistakes being made as a result of fatigue and ultimately, this will have a direct impact on staff mental health and wellbeing.
Service delivery degrades as IT specialists aren't able to plan/develop as they are drawn into the firefight. A common occurrence is when a point solution to help with a symptomatic problem is procured without fully understanding the root cause, leaving the issue underlying and the network slightly more complex.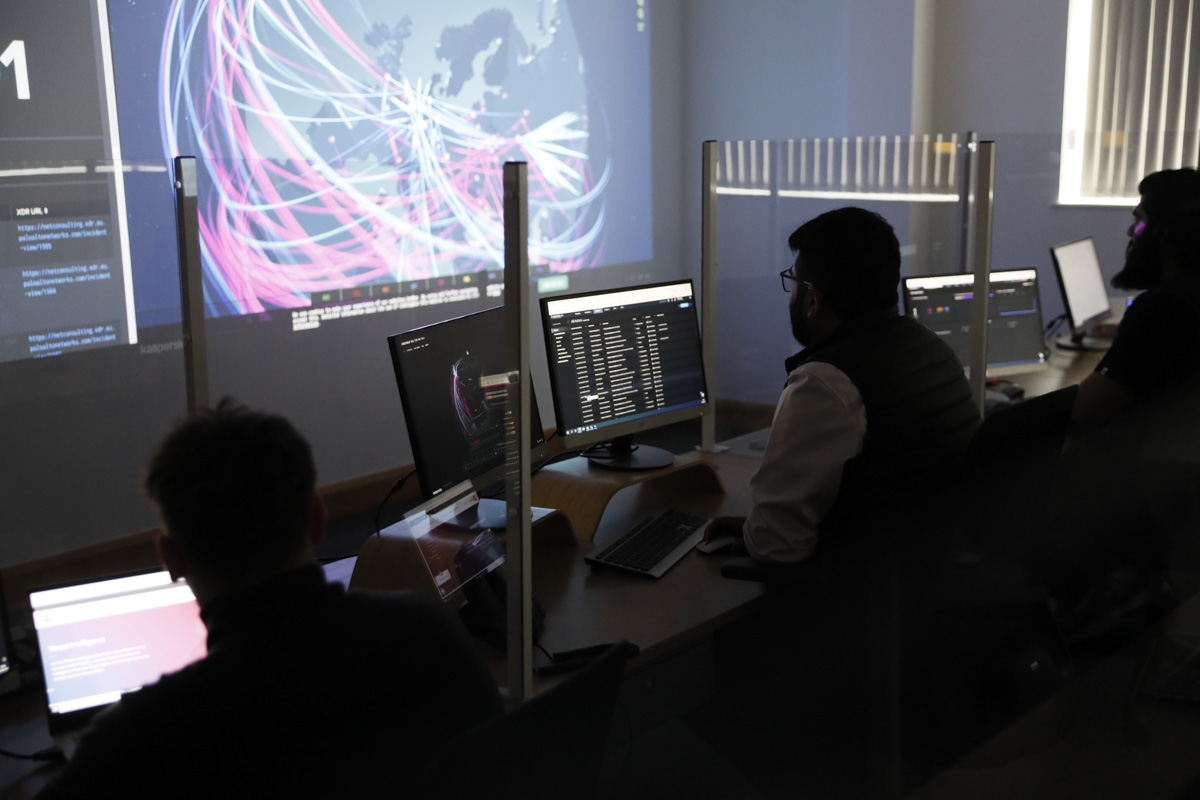 5 Things that can be done to help NHS Service delivery
The good news is, it's certainly not all doom and gloom. There are solutions that can be implemented to relieve the pressure, enable proactiveness and increase efficiency, allowing IT teams to enjoy the benefits that come with these changes.
Asset discovery
A key aspect of running a well-oiled machine is knowing all of its parts. IT service delivery is no different.
Gaining visibility and an understanding of the different components in your network, their health, status, relationships, and behaviours provides the foundations of planning.
Depending on the main driver behind this solution, there are various vendors you could review:
If an asset discovery project is purely designed to provide the basis for service delivery, then you could look at a modular ITSM solution that you can grow into as your service delivery operation develops, such as Helix by BMC which provides the starting blocks for intelligent service management through asset discovery. The introduction of Service Models is a powerful tool to start visualising the components that comprise your complex services.
If the need to discover these assets is driven by device performance concerns or general performance concerns, then looking at a digital experience product like Riverbed Aternity could be worthwhile.
If cyber concerns are the driver behind understanding what assets are in your network and how they are behaving, then there are solutions on the market that are more tailored to this, such as Armis for OT security, IoT concerns, and unmanaged medical devices.
It is worth mentioning, that if your organisation's unique use case matches our examples above, it doesn't mean you need to solve one business problem with a given solution. Having a clear asset management strategy for example, ensures that the outputs from these kinds of tools can enhance your existing Asset and CMDB solutions through integration.
Visibility into end-user experience (EUX) performance metrics
Getting visibility into how IT is consumed is the starting point for taking a proactive approach in improving service levels.
Of course, it's important to have visibility into more granular details such as the performance of individual applications but having a bird's eye view of service delivery through the network to the end-user and having real-time analytics into their click to render time, provides useful insight.
Having a broader view of where service delivery issues are occurring and how they are impacting the end-user, allows decisions to be made, prioritised, and executed based on data. Further to this, it speeds up investigations and helps understand the breadth and depth of a problem quickly - enabling correct resource allocation of resources to solve the problem.
What are the tangible benefits of implementing an end-user experience solution?
Proactive Improvement of service delivery through data analytical decision making

Reduction in service desk tickets as a result of the above

Reduction of stress and burnout for IT staff
Another benefit is the ability to have cross-boundary visibility. When parts of your estate are third-party managed or hosted environments, it's important to be able to see if they are delivering what they say they are and be able to hold them accountable if they aren't.
Implement automation of repetitive tasks
We have highlighted the impact of NHS IT teams getting distracted by time-consuming, repetitive, and error-prone manual tasks, which pulls them away from driving IT strategy.
Having the ability to automate some of these tasks and reduce the manual hours, brings with it a host of benefits that can be shared across the NHS:
Improved service efficiency and productivity

Spending less time on manual tasks and focussing on service improvements is a much better use of time for skilled IT professionals, whilst pushing the quality of service in the right direction.

Remove errors

When a task or workflow is repeated regularly, automation removes the element of human error, meaning standardised process, getting the same result every time.




Improve health and performance of IT staff

In a recent Government survey (2021) it was identified that 92% of trusts told NHS Providers they had concerns about staff wellbeing due to burnout. This, of course, is experienced by IT teams too, and as with any NHS employee, the impact of being burnt out and not being able to do your job effectively has a direct impact on patient care, as well as their health (both mental and physical) and general well being.
Ensure the system is up to the task
When visibility into these key areas is achieved and the picture is more complete, it should become clearer where funding needs to be spent.

With this knowledge, building business cases for solutions that are actively going to improve service delivery, patient care and giving medical, clinical, and support staff the tools they need to conduct their job to the best of their ability, should be easier.
IT service delivery is about ensuring that the needs of the patients and those delivering their care are met, information can be shared and accessed on-demand and medical devices are available when needed.
It is impossible to do this without the right visibility, processes, technology, and people in place.
Buy together - Cost optimisation
A common theme we have seen from our work in the NHS, is tool overlapping mostly due to end of budget panic buying or buying without a clear understanding of the situation, adding to the problem of complexity and wasting budget in the process.
By adopting more shared services and addressing the problems of the many (which are likely to be closely linked) rather than the few or one, benefits can be obtained:
Increase buying power - when buying a vendor solution, the larger the order, the more can be negotiated for the money, providing a better budget spend and more capability.

Reduce complexity - We've discussed the problems of complexity, but by having fewer solutions in the ecosystem and sharing one solution to do a few jobs, you're easing the complexity, making management and maintenance easier.

Enterprise alignment - This builds on the points raised above, for organisations that want and may even need to align, more commonality between Process, People, Organisation and Technology ensures that integration complexity and ambiguity is reduced. This allows teams to focus on exploitation, instead of alignment of architectures, data models, processes, etc.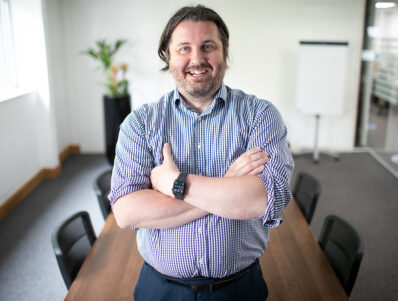 Alan Lavis
Director of Technology
Here to
help
We've got an
hour

for you

Managing the complexity and demands of hybrid NHS networks is difficult when faced with budgetary and skills shortages.

We have recently helped NHS boards tackle similar challenges and we'd be happy to provide helpful advice.

Take advantage of an hour of free consultancy to get help with your ITSM obsticles.

Fill out the form below and we'll be in touch shortly.
Cybersecurity in the NHS plays a huge role in our nation's health, if there's an issue, it can directly impact patient care.
Our Service Management offer lets you maximise business value through the use of information technology.
For medical professionals, interruptions in technology and unwanted downtime could quite literally be a matter of life or death.